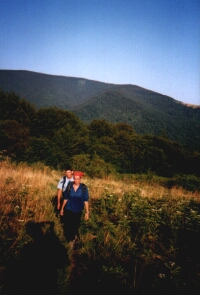 After an hour walk on the Bistra valley the slope to the sheepfold begins. In 30 minutes we come out to the light.
...Jerome makes a friend...
Meanwhile our host prepares some pot cheese for us...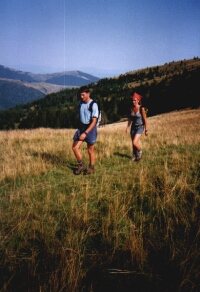 We say thanks and we leave.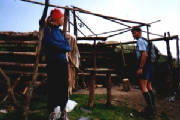 We discover a desert sheepfold...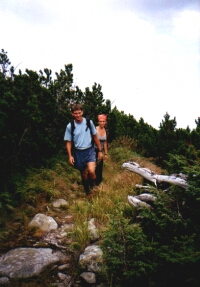 With new strength we start again...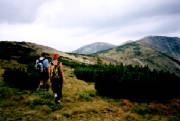 We walk through some groups of juniper trees...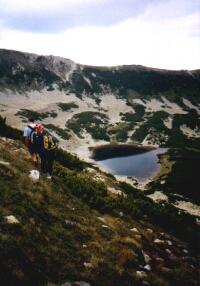 ...and we discover in front of us the Iezer lake.